Summary: Active citizenship involves being engaged and invested in the community, taking actions to improve society, and using one's voice to advocate for social and political issues. It is important for young people to learn and practice active citizenship to shape the future and make a positive impact on their communities.
Keywords: Climate Change, Active Citizenship, and Active Youth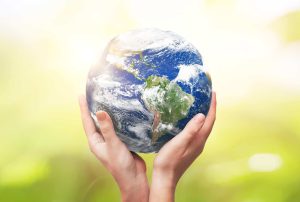 Active citizenship allows young people to become informed about the issues that affect their communities and to take action to create positive change. For example, SDG goal number two, Zero Hunger, aims to end hunger and malnutrition by 2030. By volunteering at a local food bank, or supporting sustainable agriculture, young people can actively work towards achieving this goal. Similarly, SDG goal number four, Quality Education, aims to ensure inclusive and equitable quality education and promote lifelong learning opportunities for all. Young people can become involved in improving their local schools or advocating for education policies that support marginalised communities.
Furthermore, active citizenship also allows young people to develop leadership skills and gain valuable experience in planning, organizing, and making decisions. Through participating in local projects, volunteering, or serving on boards or committees, young people can gain the skills and experience they need to become effective leaders in their communities and beyond. This is crucial in achieving the SDGs, as it requires collective efforts and leadership from various sectors and stakeholders.
Active citizenship also has the ability to foster a sense of belonging and connection to the community, which is essential to achieving the SDGs. By becoming involved in community-based initiatives, young people can learn more about the issues that affect their community and the people living there. This understanding can foster a sense of empathy, compassion and a sense of responsibility towards the community, which can lead to the development of more inclusive and equitable policies and practices.
Additionally, the SDGs are interdependent, and their achievement relies on the active participation of citizens. For instance, SDG goal number thirteen, Climate Action, aims to take urgent action to combat climate change and its impacts, which requires the participation of citizens in sustainable practices and supporting policies that address climate change. Similarly, SDG goal number five, Gender Equality, aims to eliminate all forms of discrimination against women and girls, which requires the active participation of citizens in challenging gender stereotypes and promoting gender-inclusive policies.
In conclusion, the SDGs and active citizenship are closely linked, and both are essential for youth in the 21st century. The SDGs provide a framework for addressing the most pressing global issues, and active citizenship provides young people with the opportunity to become informed, engaged and active in their communities. By working together, young people can play a vital role in making the world a better place for themselves and future generations. Encouraging and supporting young people to become active citizens and aware of the SDGs is crucial for achieving a sustainable future for all.
References:
British Council (2022) "Active Citizens." Available at: https://active-citizens.britishcouncil.org/about (Accessed: July 26, 2022).
Gov UK (2021) "Over 80% of young people eager to take action to help the environment." Available at: https://www.gov.uk/government/news/over-80-of-young-people-eager-to-take-action-to-help-the-environment (Accessed: July 26, 2022).
Imperial College London (2022) "Majority of young people distressed about climate change, even during pandemic." Available at: https://www.imperial.ac.uk/news/239251/majority-young-people-distressed-about-climate/ (Accessed: July 26, 2022).
SALTO YOUTH (2022) "What can You(th) do? Empowering Youth Through Active Citizenship." Available at: https://www.salto-youth.net/tools/otlas-partner-finding/project/what-can-you-th-do-empowering-youth-through-active-citizenship.12783/ (Accessed: July 26, 2022).
United Nations (2022) "Youth in Action ." Available at: https://www.un.org/en/climatechange/youth-in-action (Accessed: July 26, 2022).